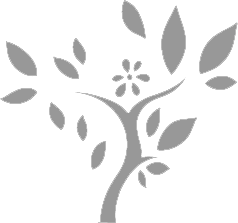 The meeting of two personalities is like the contact of two chemical substances: if there is any reaction, both are transformed.
Jung
So much depends on the status of our intimate relationships, like our day to day mood and whether we feel fulfilled overall. Even the health of children depends on their parents' state of well-being. A partner can be a great source of pleasure and support just as a partner can be associated with thoughts of pain and frustration. Maintaining a loving, satisfying relationship can be a worthwhile effort. With the couple's initiation and insights, Leslie aims to fully understand the traits and inner workings of the relationship.
Similar to an individual session, Leslie seeks to gradually install a comfortable trusting alliance with both members of the couple. The focus in couple's counselling is the relationship and how it currently functions as a system. Just like with any system, adjustments need to be made when factors change. Life events can disrupt the equilibrium of a system. At times there are expectations by one partner that the other partner is unable to meet. Sexual desires can differ causing tension. Or simply, with the passage of time, there can be less attention given to the initial desire to be together. In instances of discord, both parties can suffer.
Leslie addresses a couple's behavioral and communication patterns and both from a verbal and non-verbal perspective. Working to reinstate balance each individual learns to express feelings and thoughts in a calm and constructive manner. Mutual respect can be gradually reestablished when conflict is put into a workable context. Couples can renew the sense of caring and trust as both members feel heard and understood. With regained honesty and dignity for both members, feelings of appreciation can be recreated.