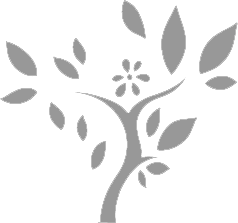 "If we know how to be content, we can relax our endless striving and welcome serenity. If we know how to be content, we can enjoy the time we have with the person next to us. If we know how to be content, we can make peace with our past and let go of our baggage."
Haemin Sunim
American born and raised, Leslie lived in Japan and Spain before settling in France 30 years ago. She and her husband have raised four children in a bilingual household.
Years ago, Leslie had difficulty coping when her youngest baby wouldn't stop crying. Mother and toddler embarked on a therapeutic adventure bringing the whole family with them. Through counselling, Leslie learned that her stress levels were impacting her children's development and well-being.
Counselling not only transformed all six of their lives, it inspired Leslie to further her own studies. Having had early professional experience with teaching and business, Leslie shifted her focus to counselling and the healing arts of yoga, meditation, and reflexology. Her original motivation was that of optimizing her own health and that of her family.
Leslie believes that "Good judgment comes from experience, and experience comes from bad judgment" (anonymous). With years of experience in various aspects of life, Leslie brings her learned know-how to her counseling practice.
As a counselor and yoga instructor, she supports parents so that they are well informed and mindful as early as possible, ideally preconception, for their own benefit and for the benefit of their children.
The main lesson she has learned is that prevention is so much better than a cure when it comes to families and mental health.
Leslie holds a Bachelor's Degree in French and Spanish from Middlebury College, a Master's Degree in Counselling from Webster University Geneva, nominated outstanding student and recipient of the community service award. She has specialized training in psychosexual therapeutic work with couples. Although not currently working with horses, Leslie is certified in Eagala equine therapy. Leslie is an active member of the American Psychological Association and the American Counseling Association.
Leslie holds practitioner certifications from the French Federation of Hatha Yoga (5 years, plus dissertation), and Arts-Théra Institute in Geneva (1 year of reflexology and anatomy). Leslie holds specialized yoga certifications for working with children and expectant mothers.
Leslie has facilitated workshops for collaboration and transition with culturally diverse groups at the International School of Geneva and the United Nations. At Webster University's annual psychology conference in 2019 Leslie co-facilitated a workshop on the topic of promoting resilience for future generations. 
Leslie is dedicated to accompanying others in their quest for life balance. She consults in both English and French.